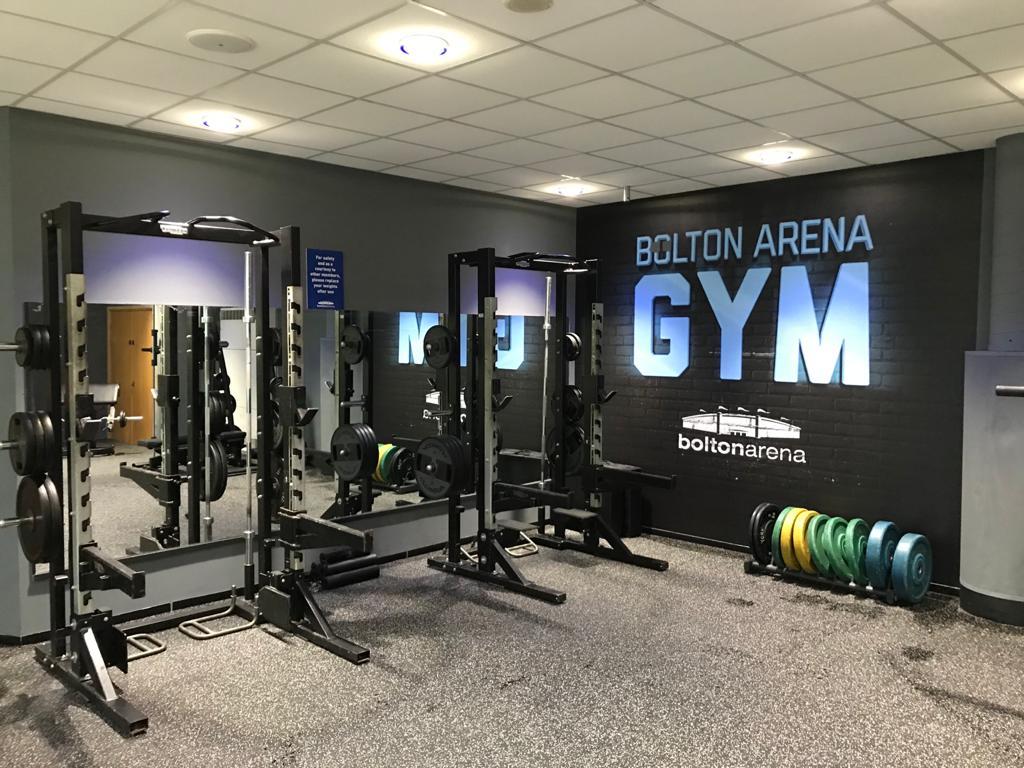 Free Weights Area
Use the dedicated free wights area, equipped with industry leading Technogym dumbbells, weight benches, plate loaded machines, squat racks and cable equipment, giving you the tools you need to take your workout to the next level.
Whether you're looking to build strength, increase muscle mass, or enhance your overall fitness, our free weights area can help you tailor your workouts to target specific muscle groups and progress at your own pace.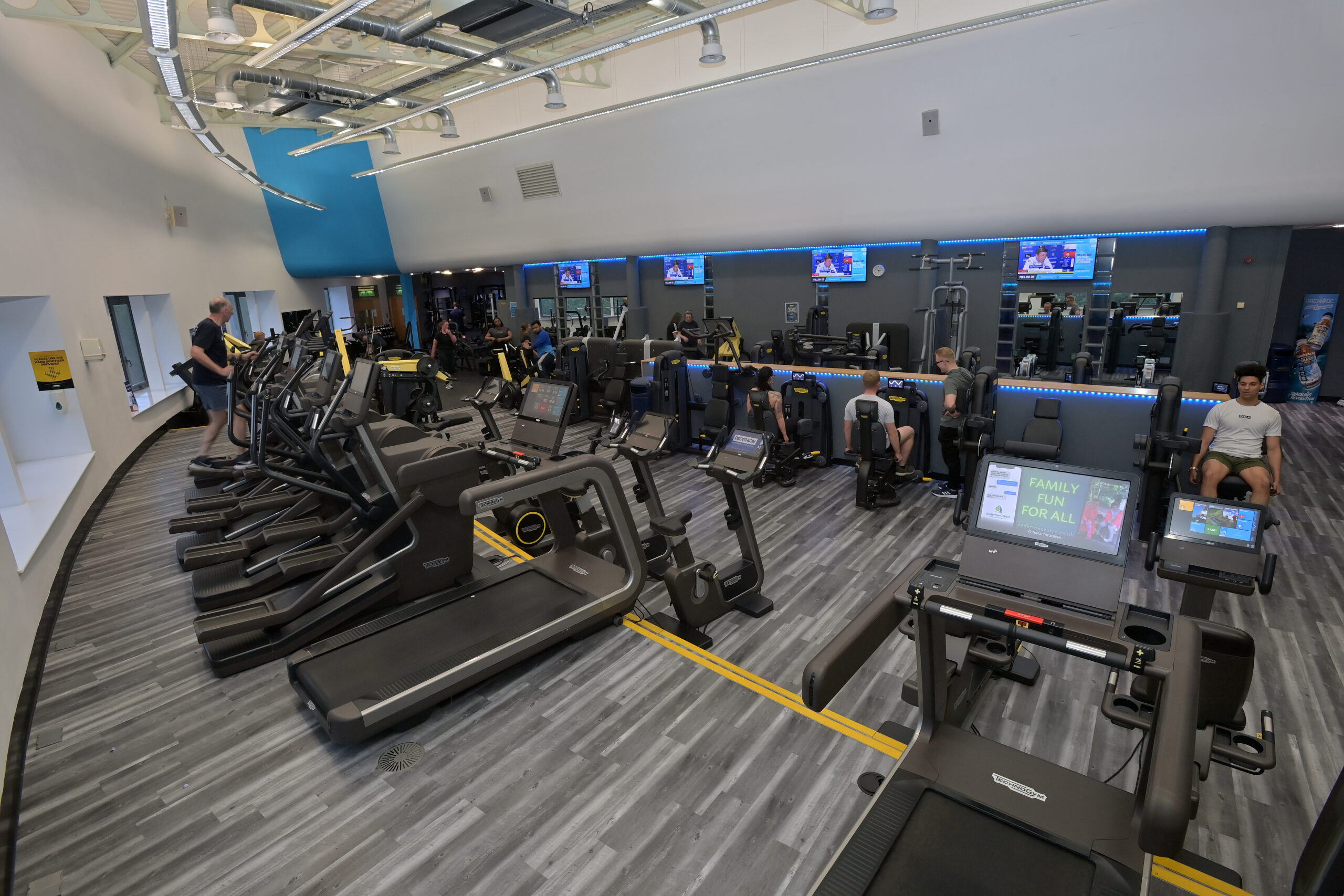 Cardio & Resistance Machines
We have an extensive range of the latest Technogym cardio and resistance equipment which includes treadmills, Stationary Bike, Elliptical Trainers, Rowing Machine and more.
These pieces of equipment can also be linked to your 1:1 gym programme, using the Mywellness app.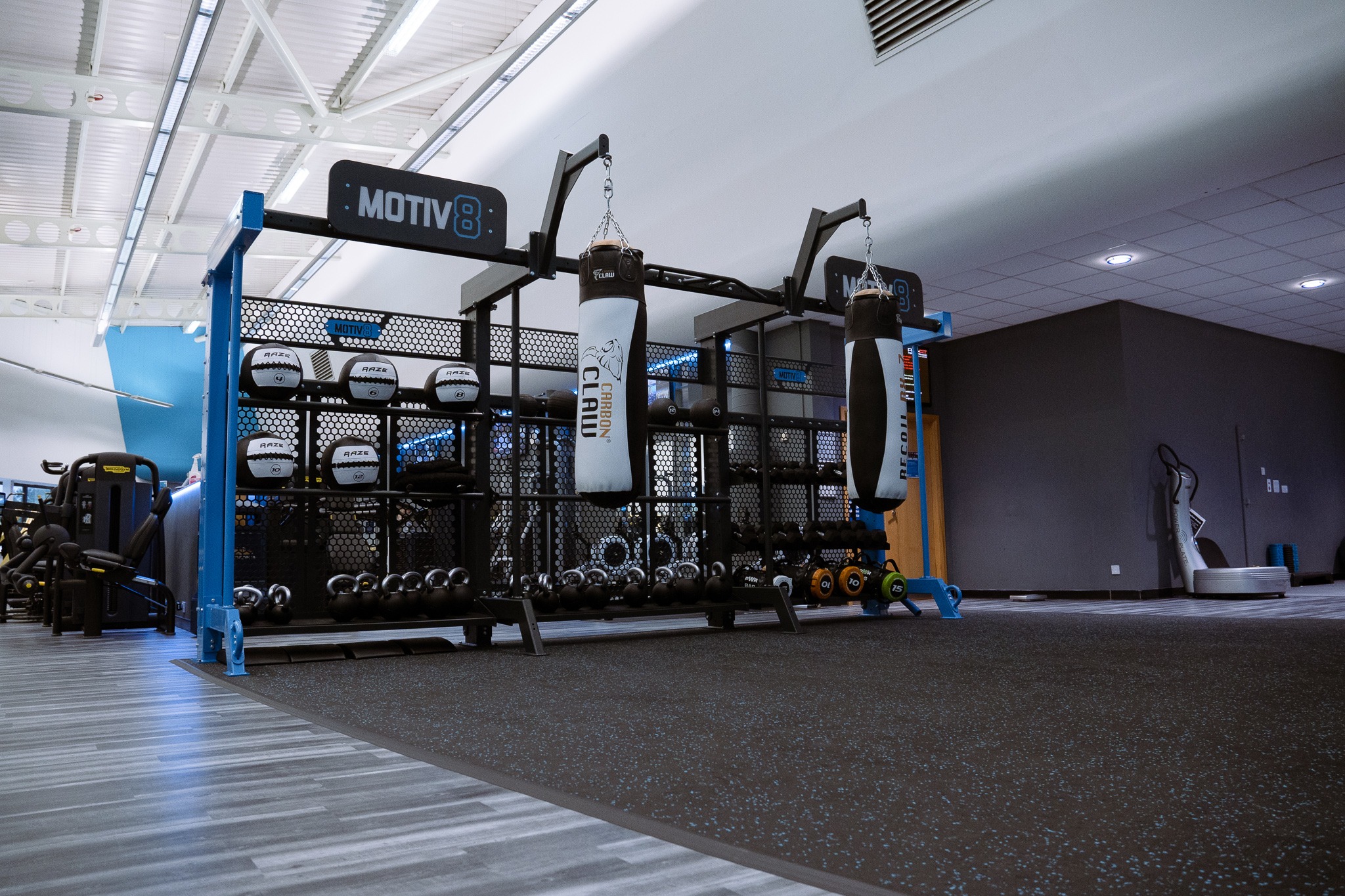 MOTIV8
MOTIV8 is a group training area that combines functional and HIIT style training, using  easy operational equipment and weights to help increase overall fitness, improve body composition, and create a sense of community and group training.
MOTIV8 classes runs 203 times a day, as well as alternate versions such as MOTIV8 Seniors and MOTIV8 BOX.
When classes aren't running, members can use the rig for their own training and utilise equipment such as the curved treadmill, sandbags, kettlebells, battle ropes and punch bags.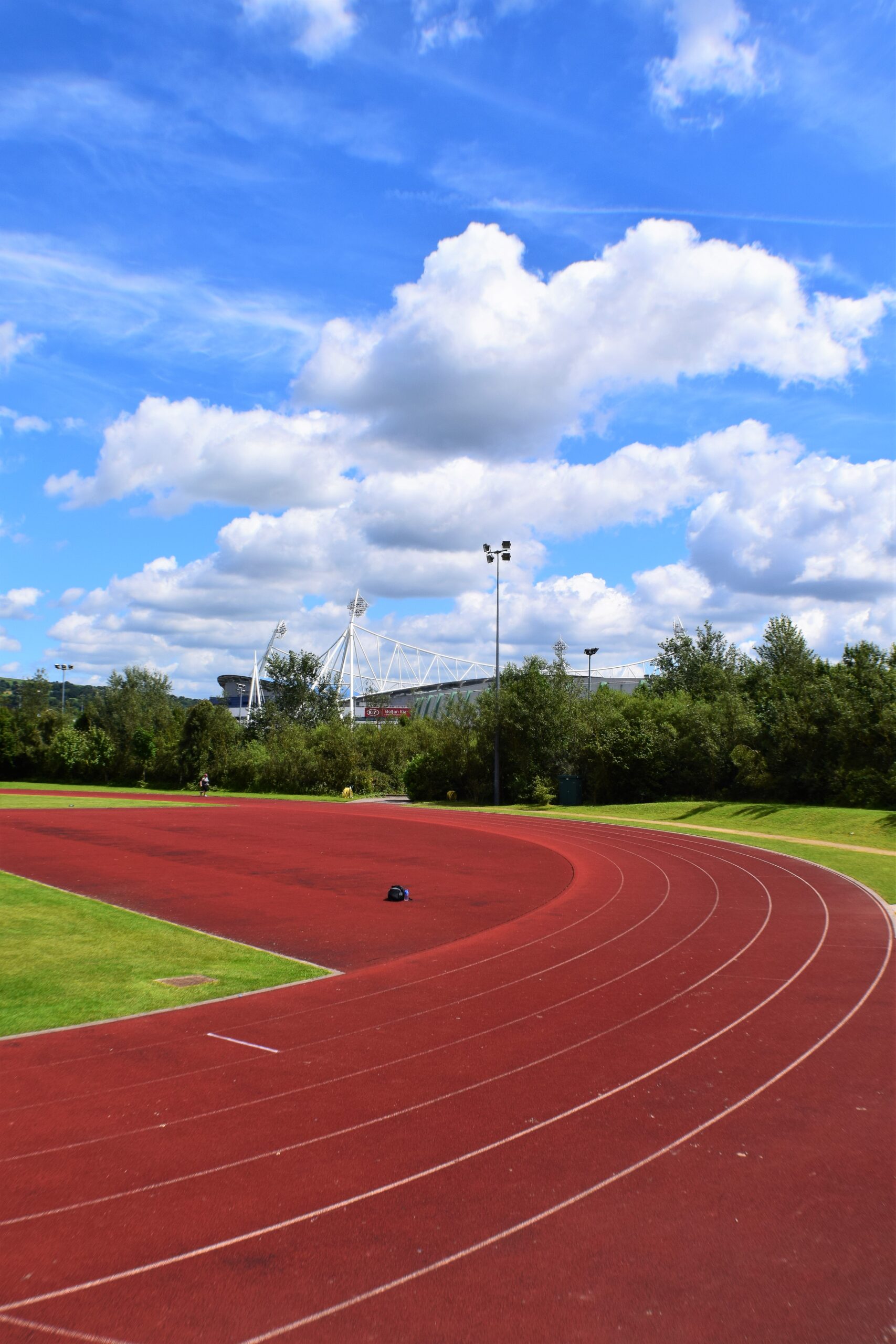 Outdoor running track
Why not train outside on our all-weather 400m running track. Whether you're a seasoned athlete or just starting your fitness journey, our running track offers a perfect training environment for you to train in the open air.
Designed to withstand various weather conditions, it provides a satisfying outdoor workout, rain or shine.
Access is available to our members and on a pay-as-you-go basis.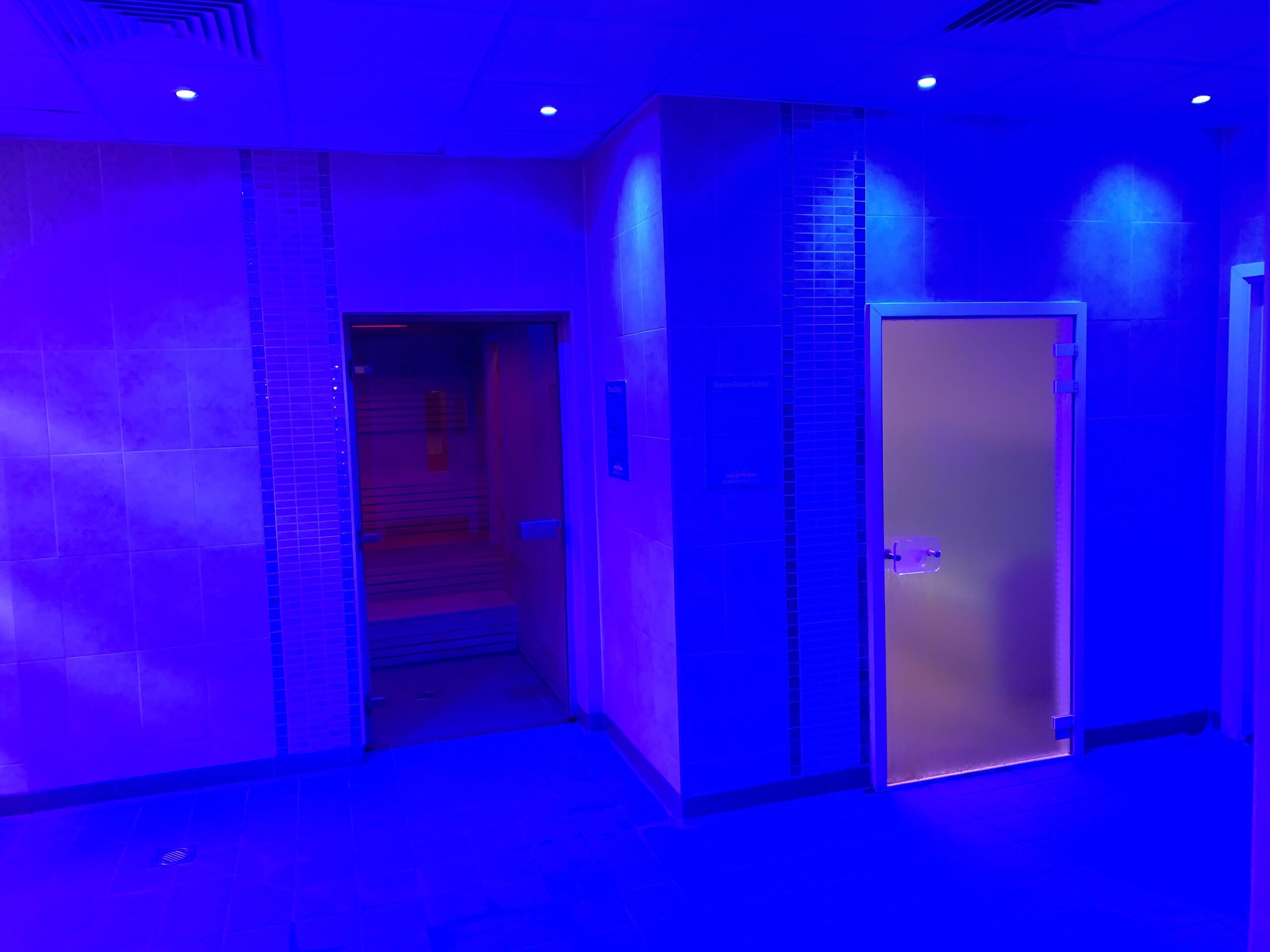 Sauna & Steam Room
Treat yourself to a post-workout relaxation in our Sauna & Steam Room. It's the perfect way to reward yourself and unwind.
Step into the tranquil oasis of our sauna, where the dry heat helps release tension from your muscles, leaving you feeling refreshed and revitalised. The soothing warmth creates a sense of calm that washes away the stresses of the day.
Or, opt for our steam room, where the enveloping, moist heat has a deeply relaxing effect on both your body and mind. As you embrace the steamy atmosphere, your pores open up, detoxifying your skin and leaving you with a radiant glow.