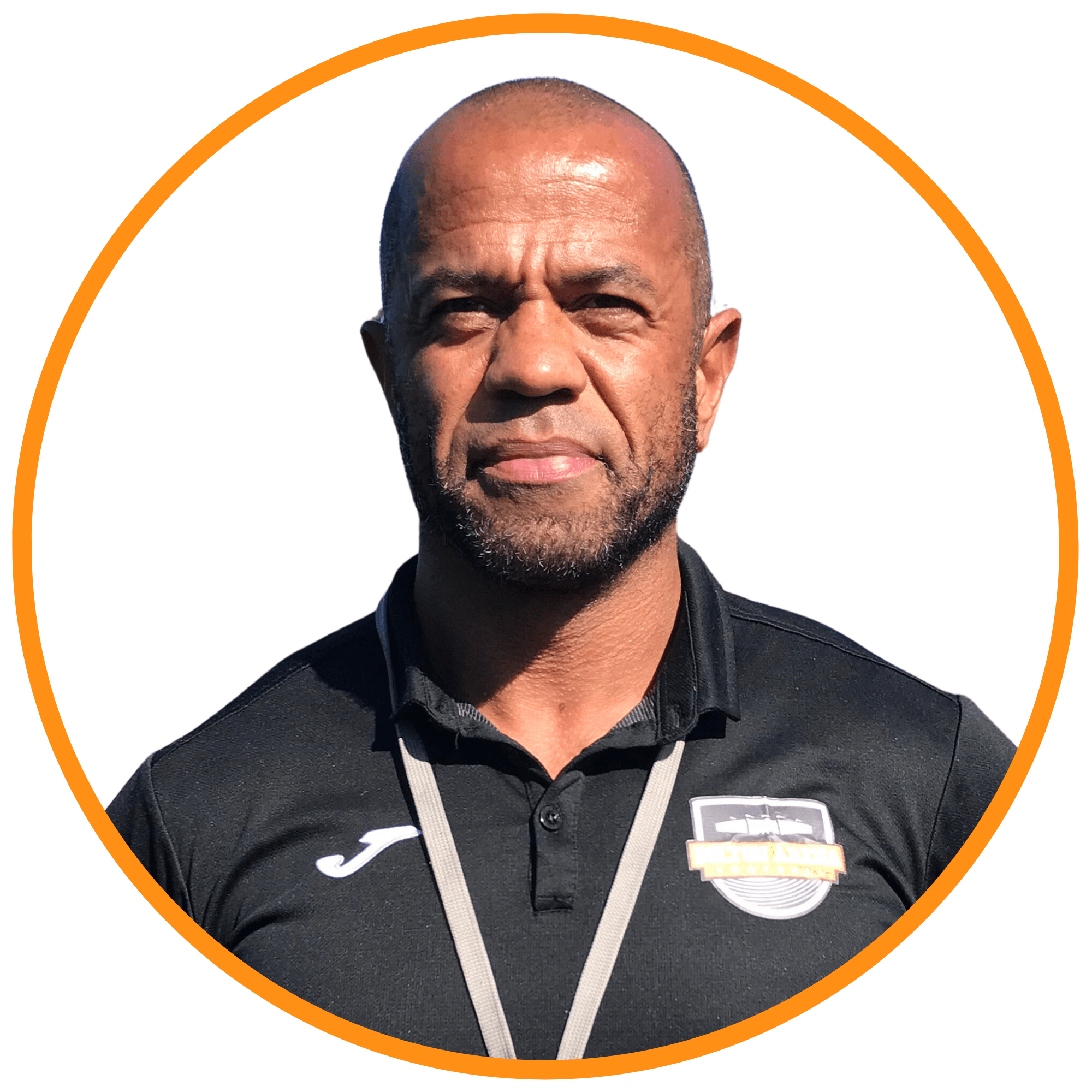 Marcus
Football Manager
Marcus started his career in football at Bolton Wanderers FC, Burnden Park. Aged 16, he won a Superstars competition of 100 competitors after which the Wdrs sports centre manager offered Marcus a role of football coach and league co-ordinator. During this period the duo formed Burnden 7's the first outdoor small-sided as well as form the BWFC Junior Whites which still operates at the club to present day. Marcus went on to represent BWFC both at A-team and reserve team levels.
With a confidence and desire to move into leisure management, Marcus joined Manor Golf Club in 1999 with a directive to emulate what he co-founded at Burnden Sports Centre. Manor 5's leagues were formed and was soon followed by Manor Coaching courses both of which were regarded as the most successful projects of their time.
Never afraid of a challenge, Marcus stepped up another level in 2004 and joined the team at Bolton Arena Sports Village. which boasted brand new 5-A-Side pitches, a grass pitch and a Multi-Use Games Area. Pivotal was Marcus's experience in forming a robust football programme which was delivered at a phenomenal pace. Within two years we installed a 7-A-Side pitch to meet community needs and many years on our football programme with Marcus at the helm remains the most diverse utilised football complex in Bolton.
T: 01204 488106 E: marcusbrown@boltonarena.com
Neve
Football Assistant
Neve has played football since the age of nine years old. She set her standards high by signing for Bolton Wanderers U10s. A progression move then took Neve to Blackburn Rovers Girls Academy at the age of 12 where she captained all age groups from the U12s to the U16s. Up next was the 'Rovers reserve women's team.
On the back of her success, Neve was selected to play for Greater Manchester County Team as well as three England National Camps. She then made her debut for Blackburn's First Team at 16 years old against Celtic, before being put on loan to Manchester United's U23s for a season.
Wanting more First Team experience, she made the decision to move to FC United of Manchester Women, winning the league in her first season at the club. This is where she remains playing currently as a Centre Defensive Midfielder.
Neve wants to inspire and grow the women's game which she intends to start within the fantastic environment at Bolton Arena Sports Village.
T: 07584 907 559 E: footballassistant@boltonarena.com
Matt
Football Assistant
Matt has been involved in football since the age of 6, coming from grassroots football in 7-A-Side and 11-A-Side football, representing his local club Horwich RMI.
Matt furthered his involvement in the game by gaining his Referees' qualification, before refereeing our 5-A-Side Leagues, prior to joining as a Football Assistant.
As well as working within the game, Matt still has an involvement on the playing side, playing for 'Yeah Brilliant' in Bolton Arena's Adult 5-A-Side Leagues.
T: 07584 907 559 E: footballassistant@boltonarena.com