Up your game
At Bolton Arena Sports Village we offer tennis court hire within our world class indoor and outdoor facility, a range of courses and a dedicated team of professional coaches.
Our state-of-the-art sports facility includes a range of indoor tennis courts, ensuring that you can enjoy your favorite sport year-round, regardless of the weather.
Choose your perfect membership match

 
We offer a great range of peak and off-peak tennis memberships, or you can train and enhance your game with our tennis and fitness option.  
Whether you're a passionate player or just looking to pick up a new hobby, our tennis membership offers a host of benefits. You'll have access to top-notch tennis facilities with a court allowance of 2 off-peak courts per day, 1 peak court per day. All courts are subject to availability. Members can invite non members to play on Tennis & Badminton courts.
View memberships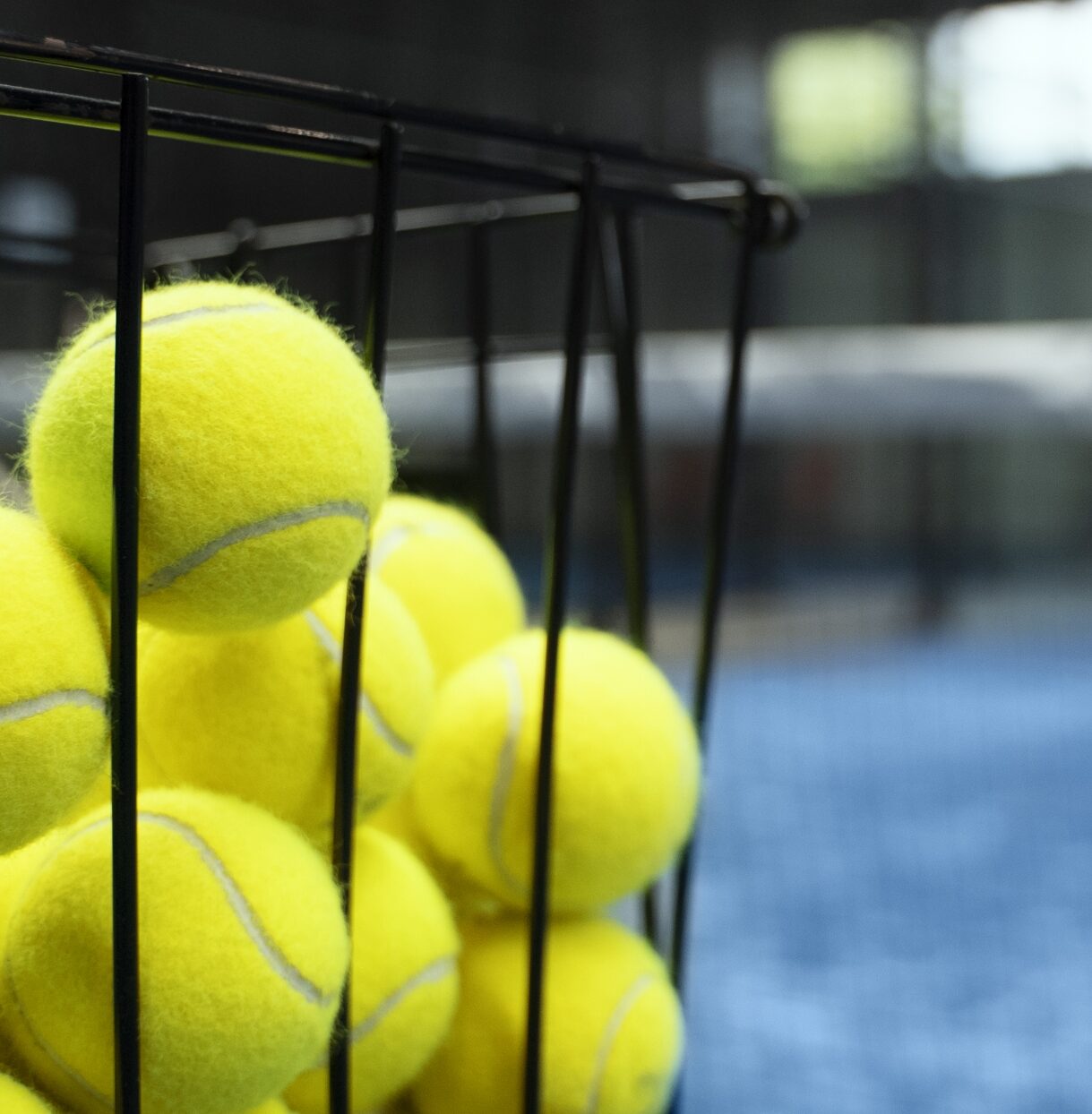 Tennis for all ages
Whatever your age or whatever level you aspire to, our courses develop skills and passion for this fantastic sport.  
For the younger players, our junior programs are designed to introduce them to the world of tennis in a fun and nurturing environment.
If you're an adult looking to take up tennis or take your existing skills to the next level, our courses are structured to suit your needs. From beginners' lessons that cover the basics to advanced coaching for experienced players seeking to refine their game, our programs are designed to help you reach your aspirations on the court.
Junior Tennis
Adult Tennis
Performance squads
Renowned for our world class facilities and high-level coaching expertise, we provide an excellent pathway for those wanting to excel. 
What truly sets us apart, however, is our coaching team. Our expert coaches bring a wealth of experience and a commitment to nurturing talent to the forefront.
As one of only 12 Regional Player Development Centres in the UK, we nurture the best young players to build an all court game style that will enable them to compete at a National and International level.
Find out more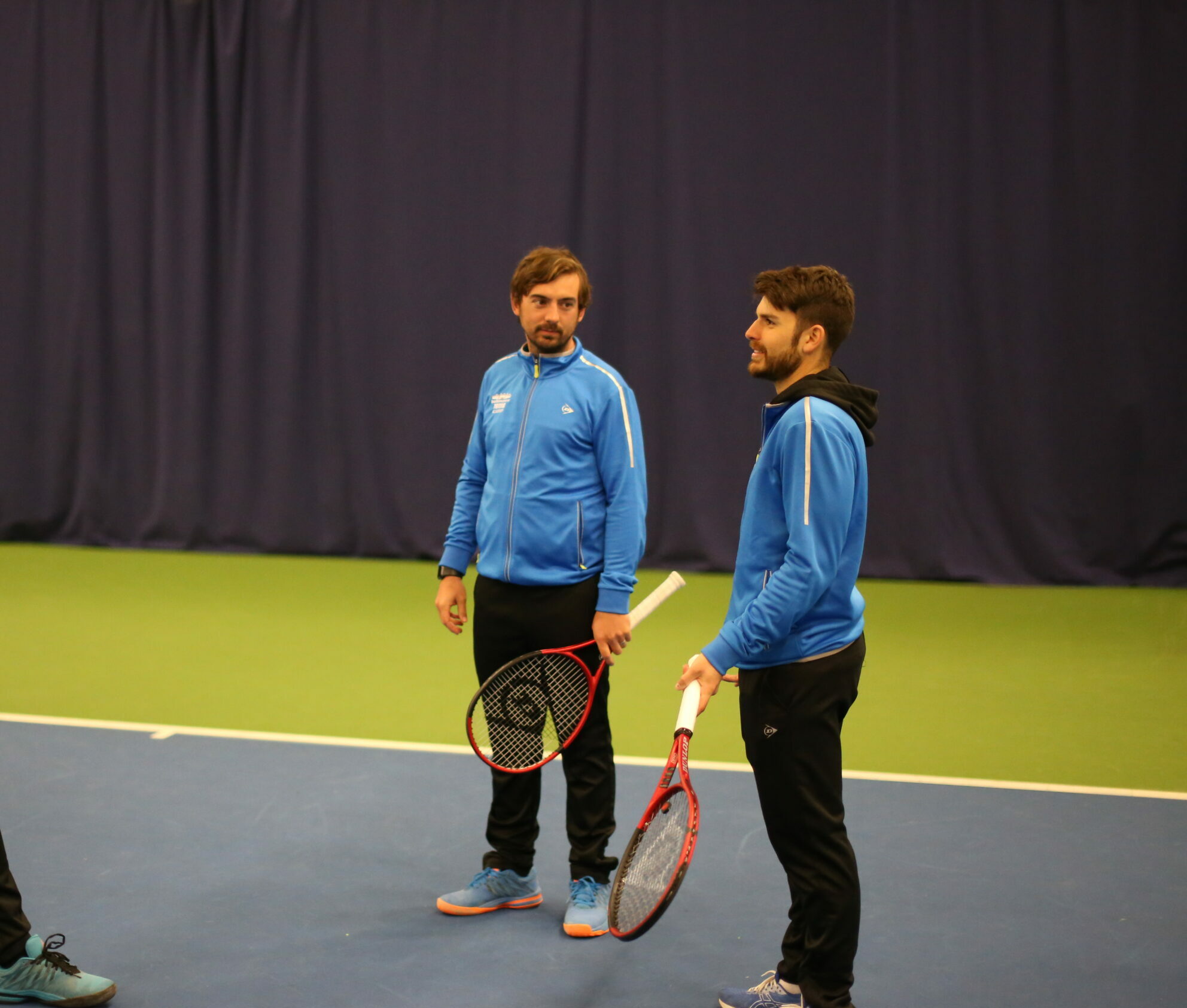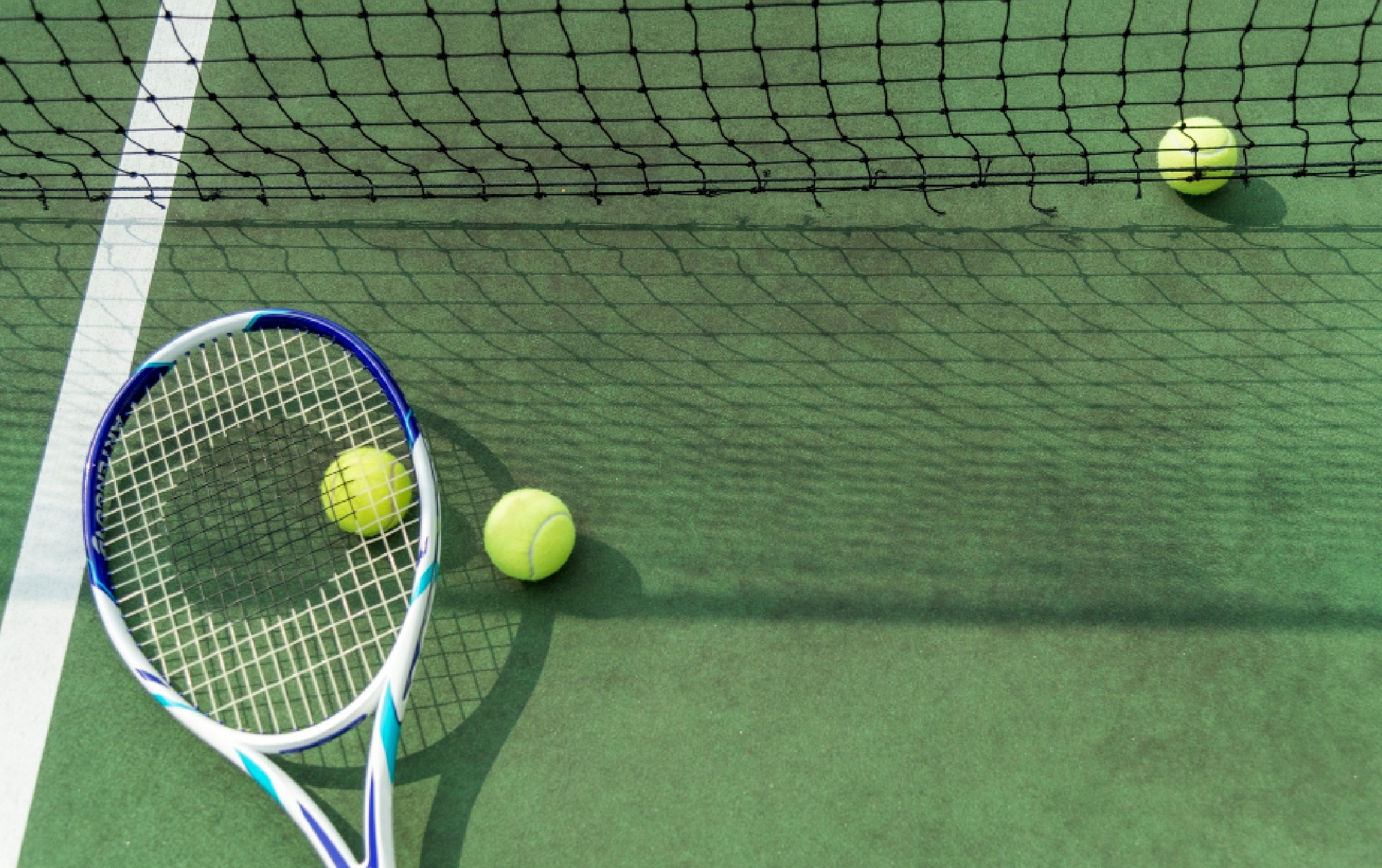 Tennis court hire
A social game of doubles or a rematch between 'rivals', hire one of our eight high quality courts.  
Tennis courts can be booked online for existing customers and members.
Court hire starts from just £11 per hour or is free with a tennis membership with a maximum court allowance of 2 off-peak courts per day, 1 peak court per day.
Book now
FAQs Junior/Adult
We offer a range of tennis memberships for peak and off peak use with a 12 month contract, which give you maximum court allowance of 2 off-peak courts per day, 1 peak court per day.
We also offer a range of tennis and fitness memberships to help you get the most out of  our facilities at Bolton Arena Sports Village.
Explore our membership options.
To speak a member of staff, please call 01204 488 104 or email memberships@boltonarena.com.
For first time bookings, call our reception team on 01204 488100.
All further bookings can be made call on our Bolton Arena Sports Village app or website portal.
You can request a login for our website portal and app through our reception team. This allows customers to make bookings and payments of Bolton Arena Sports Village's facilities without the need to contact reception.
If you already have a portal login, you can book a tennis court here.
Monday: 06:00 – 22:00
Tuesday: 06:00 – 22:00
Wednesday: 06:00 – 22:00
Thursday: 06:00 – 22:00
Friday: 06:00 – 22:00
Saturday: 07:30 – 19:00
Sunday: 07:30 – 19:00
Bank Holidays: 08:00 – 16:00
Christmas Day, Boxing Day and New Year's Day: Closed
Tennis court hire is available from just:
£11 per hour for under 18s during off-peak hours
£13 per hour for adults during off-peak hours
£20 per hour during peak. hours
If you are an existing customer, you can book your tennis court online via our web portal.
The tennis courts at Bolton Arena Sports Village are high performance indoor hard courts, to give you the best game year round.
Off Peak Times
Monday to Friday 07:00-16:00 & 21:00-22:00
Saturday to Sunday  16:00-19:00
Peak Tennis
Monday to Friday 16:00-22:00
Saturday to Sunday  08:00-16:00
Our Tennis Safeguarding policies can found by clicking here.
Bolton Arena Sports Village's Tennis Welfare Officer is Dianne Keefe.
To contact Dianne, email diannekeefe@boltonarena.com or call 07902 923464. Please contact Dianne or click here to report any concerns.
Meet the team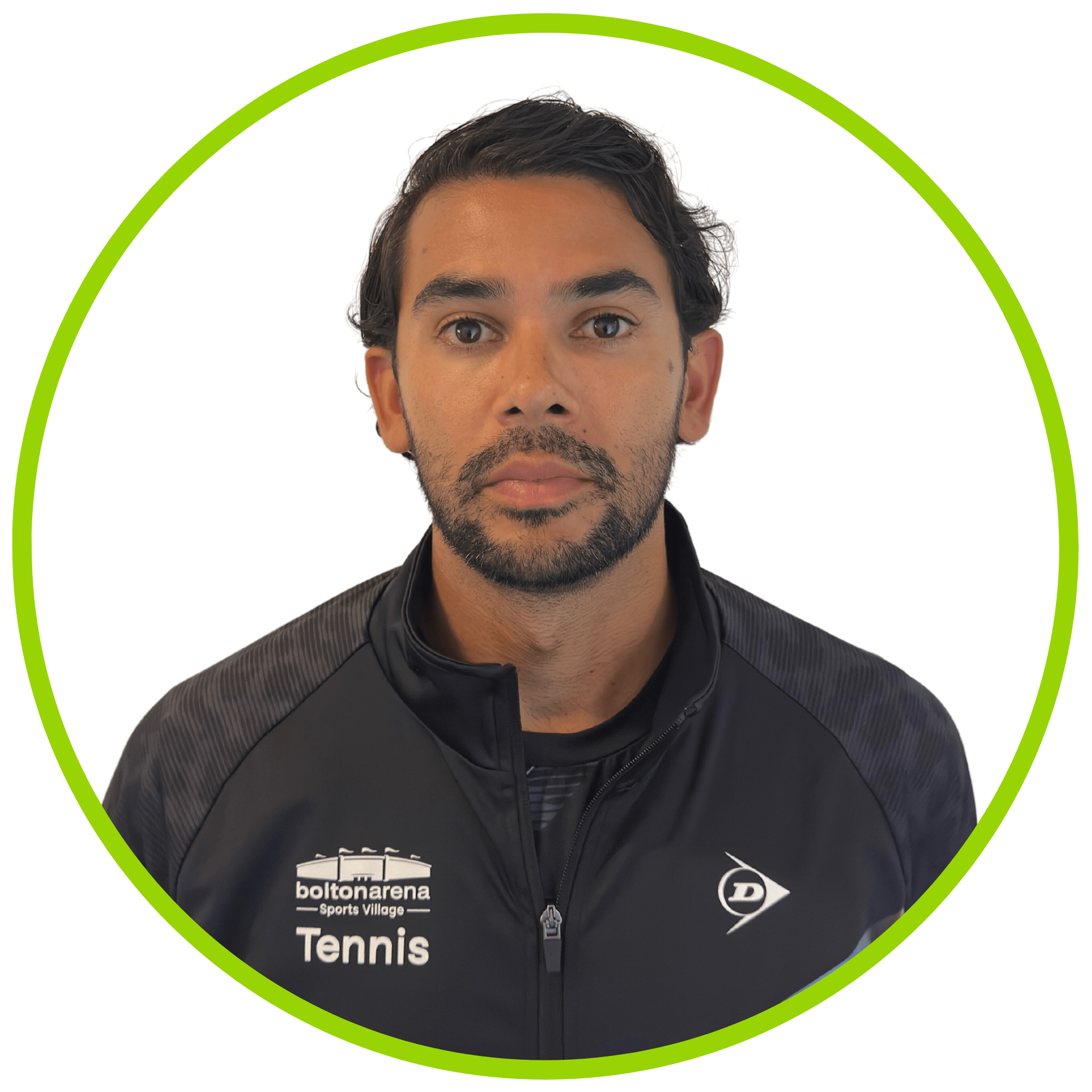 Elliot
As a Coach Elliot has over 10 years experience working from club to grand slam level. Coaching players who have represented Great Britain at Junior & Senior level as well as multiple National Champions.
Sabrina
Head of RPDC, Sabrina has first-hand experience of the Academy, having trained at Bolton Arena Sports Village as a performance player from aged 7 to 18. Sabrina is currently a Level 4 certified coach working primarily with our U12's-U18's.
Simon
Simon is currently the Cheshire County Performance Coordinator. This role includes overseeing more than 100 players in County Training and helping player programmes to give the players the best chance of improving.
Howard
Head of Strength & Conditioning, This experience includes working with players across various levels including, national and international juniors, ATP and WTA professionals including a former world number one.
Matt
Matt ran the performance programme at the Northern LTC, producing numerous national and international level players and has coached a player to win the National Championships 2022. Matt is the current coach of the U18 Boys Cheshire team.
Contact us
Get in touch to find out more about tennis
Popular activities we deliver