We're proud to welcome the Bolton Physio team on site
Situated on the first floor, the clinic aims to reach a new audience in need of a new lease of life. Treatments with the clinic range from physiotherapy and rehab to sports massage, acupuncture, exercise prescriptions and even uniquely fitted insoles.
The successful and esteemed clinic have a reputation for giving outstanding and comprehensive care on the Kearsley and Farnworth border, using a slightly different approach to treatment plans, which clients love. Opening in 2019 the physio clinic is well known within the community for providing the highest level of care and helping those in pain or difficulty to regain an active lifestyle! The T4 treatment theory is based on a holistic approach, rather than just looking at one concentrated area of pain or discomfort. T4 advocates will vouch that their quality of life has greatly improved since visiting the clinic.
Owner Tinashe Dangarembizi is a highly qualified MSK specialist, originally from Cambridge, having studied at Manchester University and gained experience in many different roles and clinics, before launching his own operation. Frustrated by the lack of passion and tailored care that standard clinics offered, Nash as he is commonly known, had a vision to offer physiotherapy which considered overall wellbeing, exercise, and something called 'foot biomechanics'.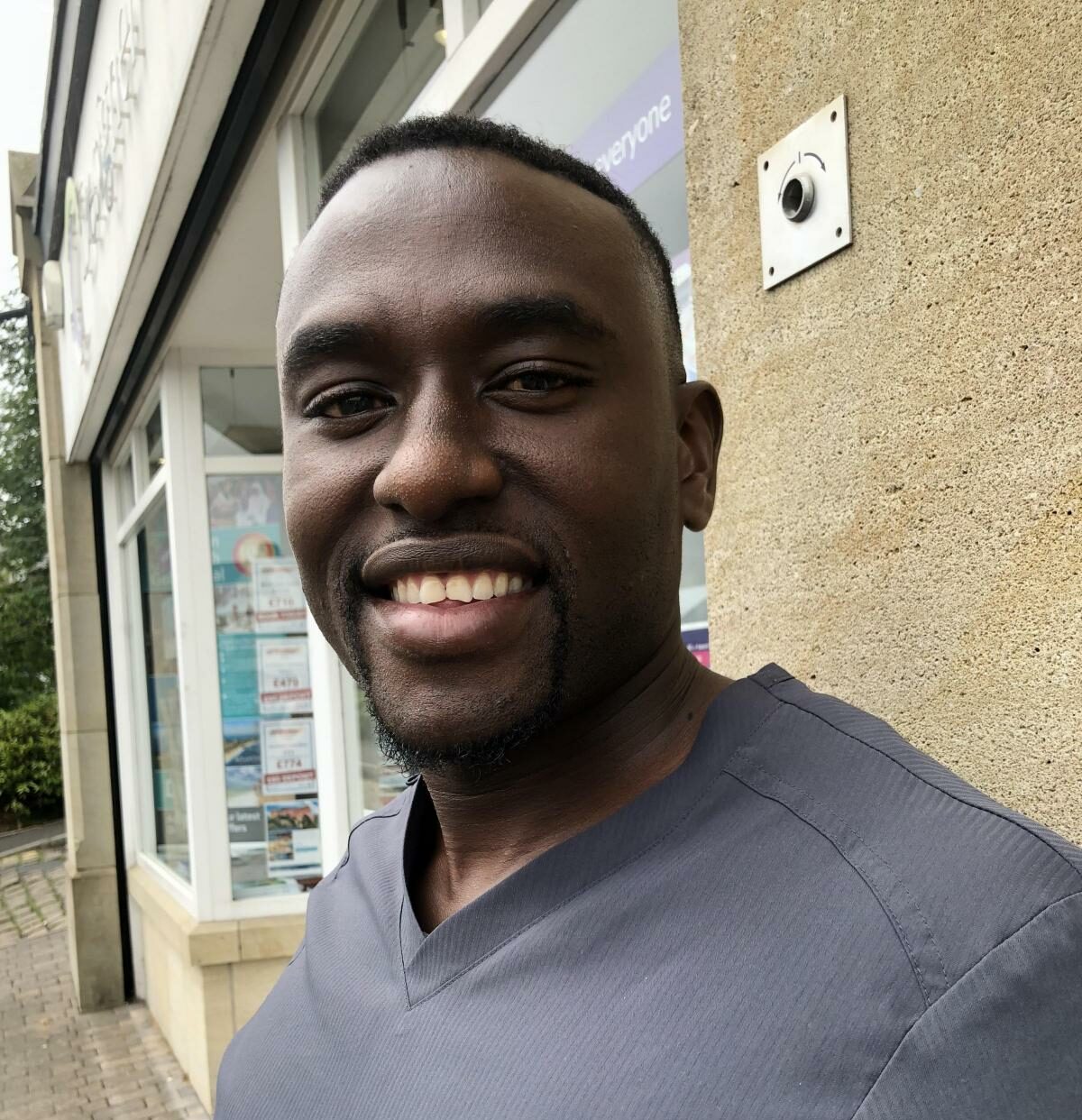 When I started T4 I could see that a lot of patients were coming through with issues that were just caused by footwear or daily life, and the wear and tear of getting older. I personally care a lot about improving quality of life and my motto is your health is your wealth. That's why we offer a range of different services designed to reduce medication usage, help individuals avoid surgery, and focus on the root cause of the problem. Managing pain is one thing but it's vital to find out where it's coming from and stop it, so people can remain active.
Tinashe Dangarembizi, Owner of Bolton Physio Clinic
Owner of Bolton Physio Clinic
We're so pleased to have T4 on board, the whole personality of the clinic fits perfectly with our brand and we are sure that it will be beneficial for members, visitors and staff alike.
Louise Miller from Bolton Arena
Owner of Bolton Physio Clinic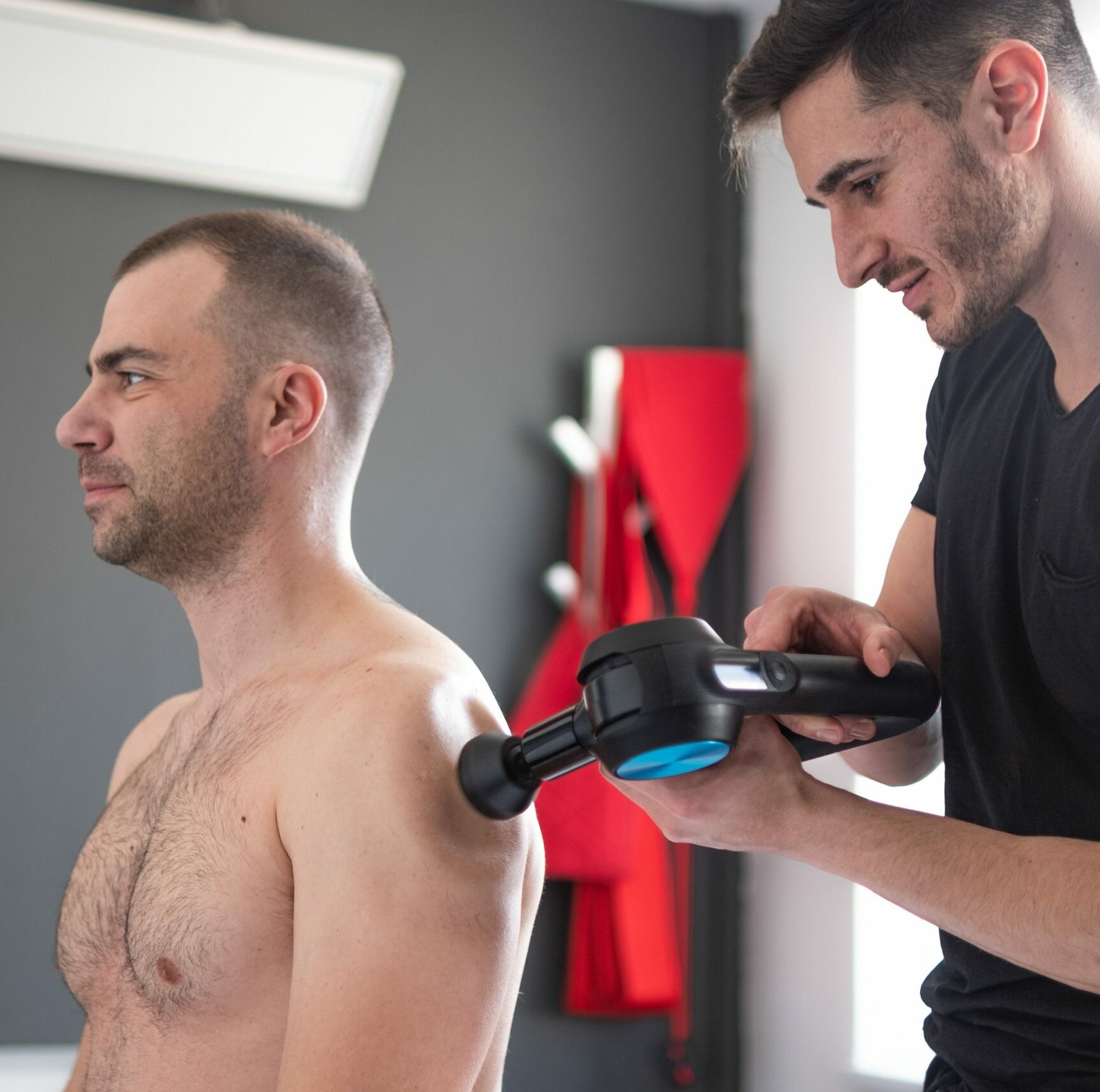 I was absolutely in a mess, I couldn't enjoy any outdoor activities, sport, or the gym due to an old injury. I had NHS physio in the past, but it didn't really address the problem. When I saw the T4 team it was different straight away, I was guided through all my exercises and advised insoles would prevent the knee problem happening in future. I feel fitter than ever!
Darren, Physio Patient
Owner of Bolton Physio Clinic
The move into the sports village means that T4 will take on a whole host of new clients, and the relaxation massage services have been a hit with some internal staff already. It's the perfect expansion move with ideal facilities, parking availability and likeminded company.
Maintenance and physio is an important part of any active lifestyle, so whether it's team sports your into like football or walking football, or tennis, running or weight training, you could benefit from their services. The clinic specialises in treating plantar faciitis which is a painful and common condition related to the foot, and also every type of knee, back, neck and hip pain you can think of. Lots of T4 clients even begin their journey with shoulder pain, and find that they have other contributing conditions.
The clinic is staffed by Nash himself and fellow lead therapist Melanie Perrine, hailing from Australia! Along with Leah and Albert in sports therapy and rehabilitation respectively. Your friendly reception team are Lindsay and Sue.
Prices start from £45 upwards and taster sessions are available, find out more by contacting 01204 958950, or visit www.t4physio.co.uk for more information. Check out the clinic on facebook or Instagram using 'T4 Physio Clinic or @t4physio'
Read more about T4